Alan nods home from Viana's cross and Braga lead! Wow, what a simple goal. After forcing an early corner, Braga rebuilds and Viana's sweet cross is nodded home by Alan who rose above Carrick.
Alan strikes again and Braga lead 2-0! Braga is ripping United to pieces! Eder turns Carrick on the byline and races into the area, Alan pulls off and fires the cross in at the near post.
Hernandez pulls one back! Excellent advantage from the Serbian ref as RVP was felled, Kagawa grabs the ball and stands it up for Chicarito to nod home.
A very odd goal. Carrick flicks the ball on from RVP's corner, Evans misses his kick initially but it is still there as he spins, he gets a left boot on it and squirts it into the net.
Hernandez with another header and Man Utd lead! A fantastic cross from Cleverley, Hernandez drifts off the back of Coelho and nods powerfully past Beto. Simple goal but devastating.
It was a fantastic come back from Manchester United. I am really proud of their spirits. Keep it up because there are more tough games coming on like Chelsea and Arsenal.
First Half, MU 1 – 2 Braga
2′ Alan
20′ Alan
25′ Javier Hernández
Full Time, MU 3 – 2 Braga
62′ Jonathan Evans
75′ Javier Hernández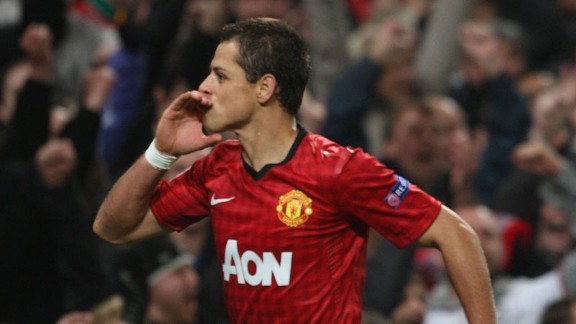 Source From ESPN
Related Posts: