The first goal was come from Chicharito. A pretty poor cross from Van Persie is messed up by Williams as it comes off his shin and there was the little Mexican to tuck it into the bottom corner. The party starts.
Michu with the goal. United fail to clear a couple of corners. Jones flicks the ball away but Dyer swings another cross and Michu flicks a boot out and makes a strong contact to send the ball past De Gea.
Rio Ferdinand scores his first Old Trafford goal in five years. The corner comes across and Vidic misses the first header but the ball bounces kindly to Rio who finishes like a striker and lashes the ball home.
First Half, MU 1 – 0 Swansea City
39' Javier Hernandez
Full Time, MU 2 – 1 Swansea City
49' Michu
87' Rio Ferdinand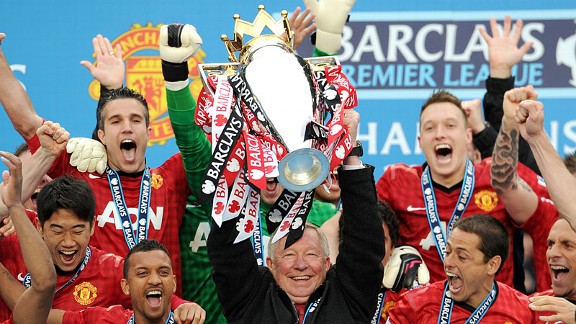 Source From ESPN